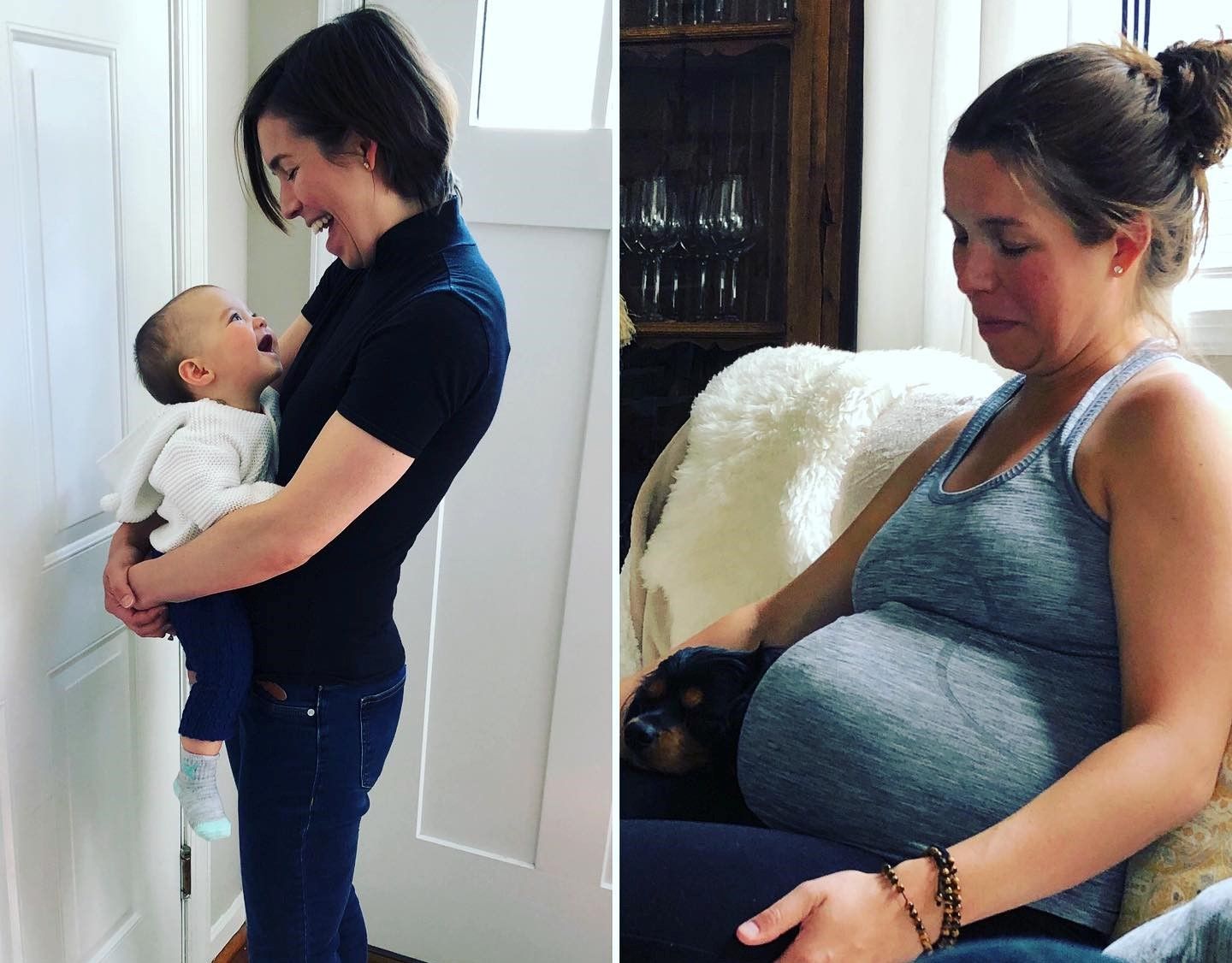 Last weekend was Mother's Day.

Last year was the start of a global pandemic and we witnessed women leave the workforce in droves due to complications brought on by covid-19.

In honor of all the mom's out there, I'm resurfacing something I wrote when my daughter was two months old.

Before I share it, I'll preface by saying that when I wrote this, it was a time when I was feeling full of love, milk, and fear. My emotions and hormones were in constant flux placing me in a perpetual state made up of equal parts: vulnerability, fog, frustration, exhaustion, and pure joy.

It's also no accident that I'm choosing this month to resurface a past article I wrote while on maternity leave.
Right now, it is Mental Health Awareness Month and I can't think of a better time to remind others that during pregnancy and the post partum period all mothers experience major changes to their brains' chemistry. This impacts behavior including how we make decisions, move our bodies, recall memories, etc. Not surprising, this period of intense change causes stress, impacting not just the mother, but also all of her relationships. This is why it's important to note that like behavior, the wants and needs of a mother shift back and forth. Sometimes what She needs in order to feel successful, valued, or whole, requires one or ALL of the following:
time away from parental duties
access to support(s)
encouragement to pursue passions beyond children
When I became a mother, the one ever present dream I had for my life was fulfilled, but then something happened. An ugly thought that I desperately wanted to shake cropped up.

Thankfully many mothers have told me that my thoughts and feelings are normal. That said, the journey can be very lonely at times.

"They say" the days are long and the years are short. Wherever you are in your journey, I welcome the opportunity to listen to you or laugh with you. Whatever you need, I am here.

And finally - here is what I wrote a year and a half ago.