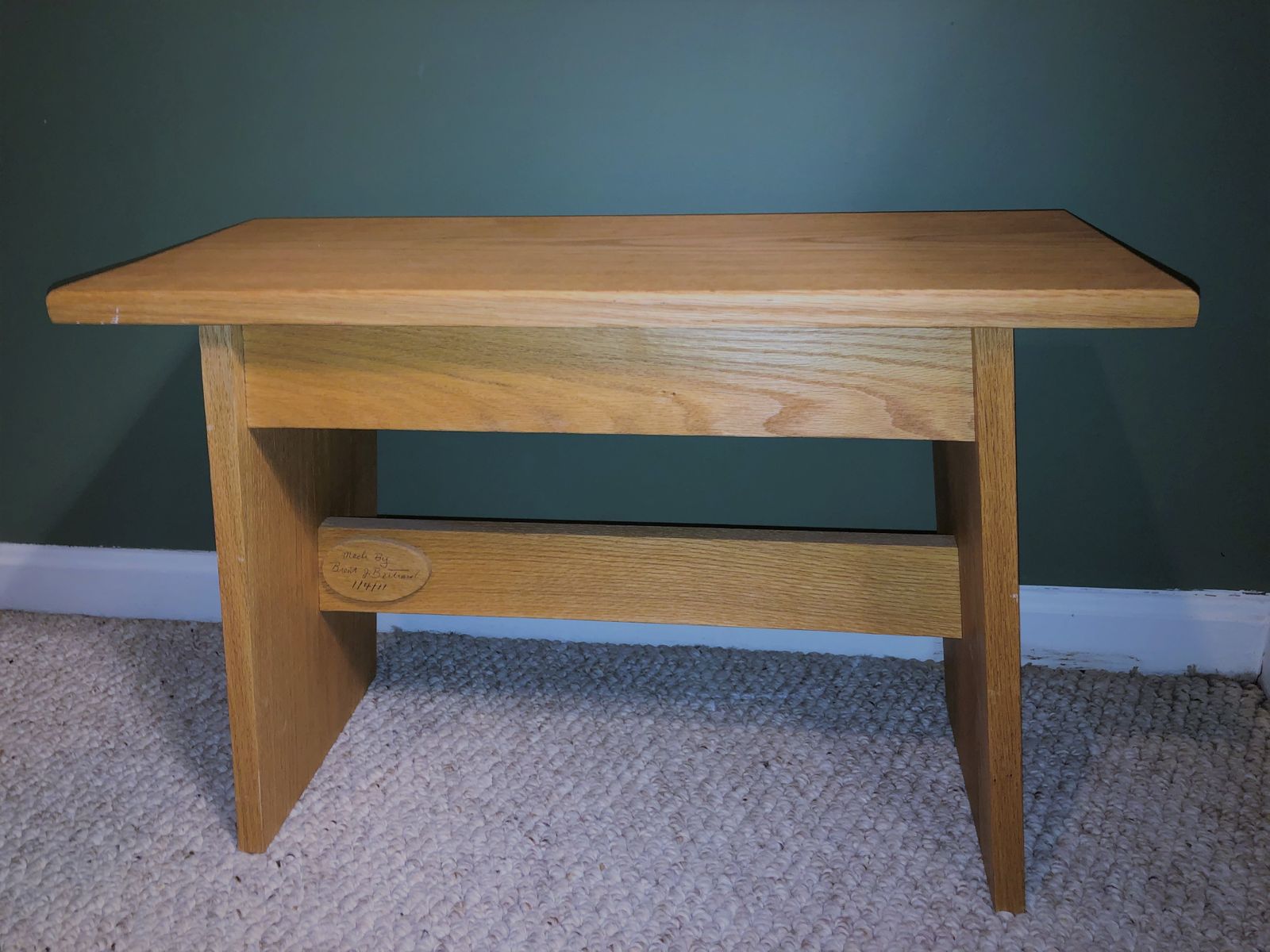 In 2012 I learned that life may be short, and...

My Uncle Brent had passed away. I still remember how cold it was (7 degrees). I was standing next to my dad at the wake in upstate New York, shaking hands with the entire town which included three generations my uncle had taught and coached. The outpouring of admiration lasted over five hours. It was clear that he was beloved.

For as long as I can remember, Uncle Brent was a shop teacher and a softball coach. He constantly shared what he knew - cautioning me on how to hold a hammer while we repaired my grandma's barn floor and patiently demonstrating how to release a ball to throw effectively. Today, he is survived by his twin, five more siblings, including my father, my grandma, and nine nieces and nephews sprinkled across the U.S.

As I prepare to launch virtual yoga classes, I figured a couple dry runs before live sessions was a good idea. So, for dry run number one, I grabbed my phone and yoga mat and flipped on more light switches than probably necessary. Then I realized that I needed something tall enough to prop up my phone. Bingo! My Uncle Brent's bench would work. It's sturdy and simple and thankfully, just right for the task at hand, just like my uncle.

Embarking on my teaching path again is creating a sense of strength inside me. It's also giving me plenty of pause as I think - "how will I pull this off/make it work/fit it in?!" I wonder if my goofy, sports loving, deer hunting, wood chopping, massive hearted uncle felt the same way before each school year and sports season.

Just thinking about Uncle Brent makes my heart swell with admiration. Ultimately, he died from an enlarged heart. I believe this was a result of him caring so much for his family, students, players, and the farms where my Uncle Boo and Grandma still live.

Interestingly, I had just read in Skill in Action: Radicalizing Your Yoga Practice to Create a Just World that, "Many yogis believe that we should think about our death everyday.
I'm not usually in favor of making assumptions. However, if I had to guess, my Uncle Brent willingly (and unwillingly) chose to live his life simply and sincerely because he knew time is not promised. It's a realization my father would talk to me about in the years leading up to his 62nd birthday - the age his father passed away.

2020 produced a lot of hurt for a lot of people. I believe an equal if not greater amount of hope was a result of last year. 2021 is already ushering in this call to act, not to simply speak. Positive change is afoot but that the world is far from healing scars made long ago.

For anyone reading this, this is an invitation to find your own way towards living more fully, and don't worry if you don't know where to start. Here is what yoga has taught me and I offer it to you.
Let your heart accept what it needs.
Let go of what does not serve you.
Use whatever form of expressions you have to serve a purpose beyond you.
I said "whatever form of expressions" because there are so many ways to express ourselves and someday some of those methods of self-expression may no longer be available to you. Take Albert Rizzi for example. A few years ago I was fortunate enough to hear him speak at TEDX MidAtlantic. Rizzi had his sight, then lost it as an adult due to illness. After becoming disabled in a significant way, he used his disability as fuel to start My Blind Spot, a nonprofit that helps organizations adapt to better accommodate individuals of all abilities. Rizzi went on to say that we are all "temporarily abled." That thought still gives me pause.

Whether it's my Uncle Brent, the founder of My Blind Spot, or the many other people who have gone before me and those who are in my life today, there are signs everywhere reminding me that life is precious. It's also harsh, unpredictable, and can be incredibly rewarding.
I want to leave with you the words of Mary Oliver from her poem, The Summer Day plus a tweak of my own...